PEAK
Speed, Agility, Strength Training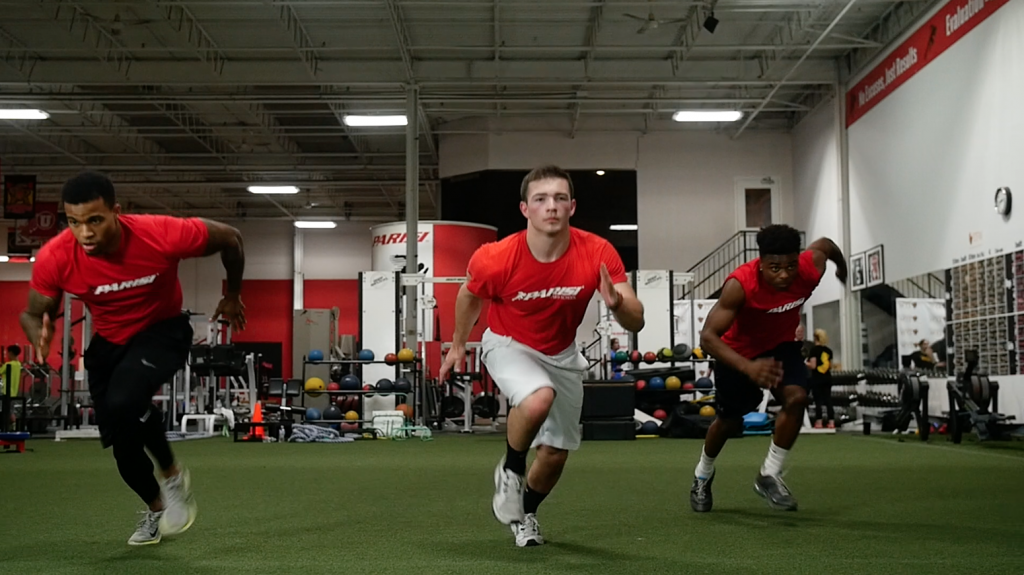 PEAK
Audience: Elite Athletes (all ages)
Capacity - 4 Athletes
Focus: Training for those aspiring to compete at the highest levels, this program provides sport-specific training for athletes. (NOT SKILL SPECIFIC)
The Parisi PEAK Program was created for elite athletes who aspire to compete at the collegiate, Olympic or professional level. Delivered in semi-private sessions, this program identifies the skills that are necessary for an athlete to reach their potential at a specific sport and provides them with the training necessary to help turn "potential abilities" into "actual abilities."
PEAK has been proven to help athletes:
Run their fastest sprint time ever
Increase vertical jump
Break their all-time max lift
Maximize agility
The program focuses on an athlete's individual needs for a specific sport and desired improvements. This high-level training aims to develop an athlete's specific talents, while at the same time turn their weaknesses into strengths. PEAK can be added to our Jump Start and Total Performance programming to provide a comprehensive athlete training program or it can stand on its own to work only on specific needs and is also taught by certified Parisi Performance Coaches.
To register for the Peak program click below.